The Advancing Autism Conference
22nd June 2023
VENUE: Colchester Rugby Club, Raven Park, Cuckoo Farm Way, Colchester CO4 5YX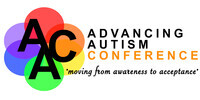 What does acceptance mean to you?
For many of us, being accepted means that people view us as the people that we are, our strengths as well as our challenges, and don't alter how they treat us based on a label that we may have and any preconceptions they may have based on this label.
It means we are viewed as being able to play a full part in society, get the same access to opportunities as others, and don't have people making snap judgements about who we are as people.
For most of us, this is something that we take for granted in our lives, but is it the same for everyone?
The answer to this is unfortunately no.
When many people hear the word Autism, studies show that they tend to have negative implicit attitudes towards autism, that is attitudes and thoughts that occur without any conscious thought. This may explain why so many autistic people experience discrimination throughout their lives.
This needs to change. But how do we as a society achieve this?
The answer is simple.
Autism acceptance.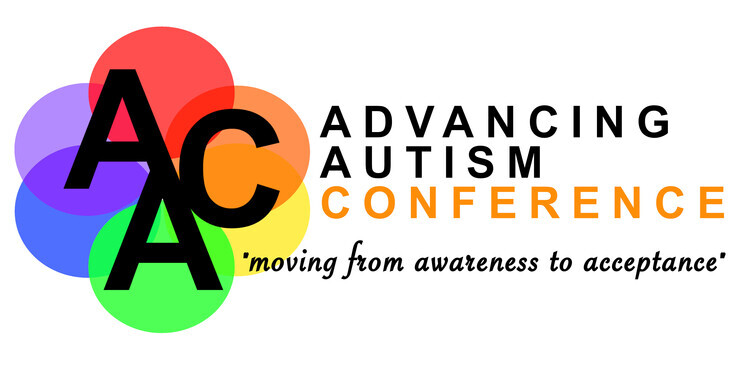 There has been a huge amount of work done in society around autism awareness which has undoubtedly helped to raise the profile of autism. Unfortunately, awareness alone has not proven effective at improving the lives of autistic people. A lot of the time the voices behind this awareness can be from neurotypical individuals, or you hear misinformation being spread, which begs the question, if we want to see real change, why don't we listen to the people that know best?
We are incredibly fortunate that we have some amazing speakers who will be joining us at the Advancing Autism Conference. These speakers come from a diverse range of backgrounds, but they all share one very important thing in common, they all understand the difference we can make to society if we move to accepting every single person for who they are and begin to celebrate strengths rather than focussing on any perceived weaknesses society deems a person may have.
JOIN US FOR OUR ADVANCING AUTISM CONFERENCE
Featuring Guest Speakers:
Glenn Knight

CEO Training2Care

Autism Act

Alice Nicholls Ltd

Ros Blackburn

TBC

Anna Kennedy Online

MET Police

Gateway 97.8

Belle Ward

Care Trust Network

The David Downes Gallery

& Exceptional Agency Ltd

Autism and Aspergers

Champion
| | | | | |
| --- | --- | --- | --- | --- |
| | | adultswithautism.org,uk | Dragonfly Autism Services Ltd | |
Plus, more speakers.
Followed by closing remarks by Glenn Knight, CEO of Training2Care and creator of the Autism Reality Experience
-----
Everyone can learn from the lived experiences, personal challenges, and incredible successes that all of these speakers will be sharing. And our hope is that hearing from these people will help every single attendee to go from having an awareness to having proper acceptance, and in turn inspire all of you to aim to make the same kind of difference to the lives of autistic people that you are connected to.
We will also have the life changing Autism Reality Experience available for every attendee to experience. The Autism Reality Experience lets you experience the world from an autistic person's point of view. You will, see, smell, hear, feel, and understand what life may be like for neurodivergent people, and I can personally guarantee that you will never forget how this experience makes you feel.

Being able to gain this kind of insight will truly help you to learn how we can make changes to the world to enable every single person to flourish and utilise their strengths.
We have been fortunate enough to work with some fantastic organisations to produce bespoke versions of the Autism Reality Experience for a range of different sectors, and all of these experiences will be available at the Advancing Autism Conference. We will have the Home, School, Prison, Retail, Fire, Dentist, and Airport versions available to experience, so no matter what your background or the sector you work in, you will find an experience that will be beneficial to you.
Moving from autism awareness to autism acceptance is not just a simple tagline for this conference, it is an absolute imperative that everyone in society achieves, and you will find no other event that will help you to achieve this than the Advancing Autism Conference.
Ticket Price £20