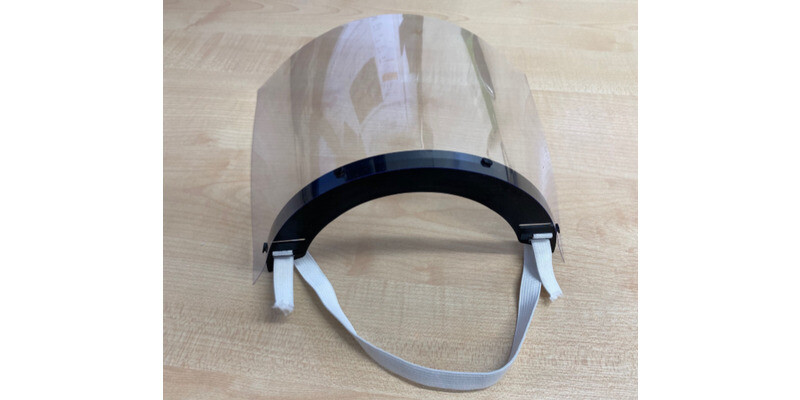 Protective Face Shields Available Now
The importance of Personal Protective Equipment (PPE) has never been so prominent and widely discussed as it has been during the current Coronavirus pandemic. The need to protect those in the health and care industries has been a key feature of daily press conferences and news bulletins across the UK and, indeed, the world.
The use of medical face masks has been at the heart of protecting frontline healthcare workers and are a cost effective way of protecting those most vulnerable to contracting the virus. Traditional face masks do, unfortunately, have their limitations particularly when dealing with those with hearing difficulties or dementia. A traditional mask will render lip reading impossible and limits visual, not verbal communication.
Face shields can provide the same virus protection as a mask but ensure that the face and mouth remain fully visible. Because of their increased cost and the work required in their production, face shields haven't beenas easily accessible to those in the health and care industries. At Training 2 Care we are pleased to be able to supply high-quality face shields to individuals and care organisations at a cost-effective price.
Our reusable shields are comfortable to wear, easy to clean and lightweight. 10,000 of these masks have already been issued to NHS trusts and are now available, in stock to buy now. There is no delivery charge when you order more than 10 and, depending on the quantity ordered, you can purchase protective face shields for as little as £4 each. To discuss your face shield requirements, contact Training 2 Care today on 01376 573999.