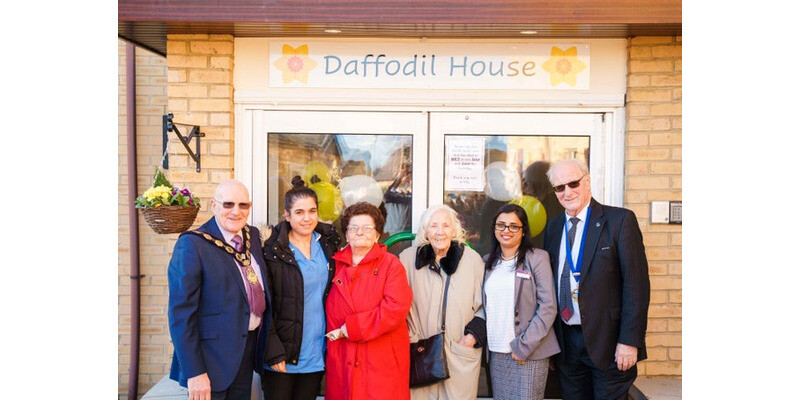 VDT Launches Shefford Dementia Drive
Training 2 Care were pleased to exhibit the innovative Virtual Dementia Tour bus at Daffodil House care home during the launch of Shefford's drive to be dementia-friendly.
Daffodil House, a new care home in Meppershall, played host to the launch of Shefford's drive to become dementia-friendly. The primary aim of this drive is to raise awareness of the condition and help people to understand the challenges of those living with dementia.
The launch, which included the unveiling of the new purpose-built, 21 bed care home, was attended by the Virtual Dementia Tour bus from Training2Care. This innovative resource helps non-sufferers experience, first hand, the daily challenges faced by those living with dementia. You can find out more about the experience by visiting our dedicated Virtual Dementia Tour page.
The launch of Daffodil House alongside the Shefford dementia-drive was attended by the Mayor, Paul Makin, who officially opened the new unit. The launch, including the Virtual Dementia Tour, was featured in an article in the Biggleswade Chronicle.